*This post may contain affiliate links. As an Amazon Associate we earn from qualifying purchases.
Okavango Delta is a striking wetland located in Botswana's Kalahari Desert that attracts thousands of Africa's most unique and beautiful wildlife. There is a wide variety of activities for tourists to enjoy throughout Okavango and in the Moremi Game Reserve where 40 percent of the delta is contained.
The area surrounding the Moremi Game Reserve is divided into 18 private concessions. Although these concessions used to be used for hunting, they now allow visitors to experience Okavango Delta in new, exciting ways that don't involve killing the wildlife.
One of the incredible activities that are offered at Okavango Delta is being able to camp at one of the many campsites located in the Moremi Game Reserve or other designated areas inside the delta. While camping at Okavango Delta would definitely be a life-changing experience, there are several things you should be aware of before planning your trip.
You Will Sleeping Close To Wild Animals
Although this might seem obvious, you should be aware that the camping sites at Okavango Delta are in very close proximity to the animals that live within it. Although you have the option to stay at a lodge or fenced campsite, many of these sites involve camping in a tent in the middle of the wild.
Don't be surprised if you hear animals walking around your campsite at night. Many visitors have reported that they have seen all types of animals enter their camp including elephants and even lions.
While the idea of being up close to an exotic animal is thrilling to many people, it is not for everyone. If you'd rather see the animals during the day and sleep in peace at night, you should consider staying at a lodge instead.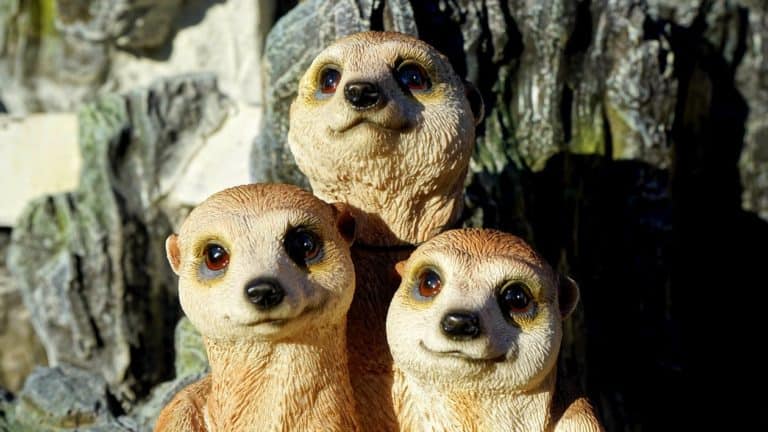 You Will See Animals You've Never Heard Of
If your purpose in going to the Okavango Delta is to see some of Africa's most famous animals with your own eyes in their natural habitat, you will not be disappointed. With over 530 species of bird, 160 species of mammals, 155 species of reptiles, and 35 species of amphibians, you will see all of your favorite animals and so much more. You're sure to encounter elephants, lions, hippos, giraffes, leopards, and buffalos.
With the help of your guide, you'll be able to get much closer to these animals than you would expect. Many tourists have reported seeing animals hunting, mating, and even rummaging through their bags. If you go on a mokoro ride, you will get to see animals that dwell in the water as you pass by alligators, hippos, and more.
Your Guide Is There To Help You
Most likely, if it is your first time in the Delta you will spend a lot of your time with a guide. These guides do much more than drive you around the reserve; they make sure that you are safe and have the best possible experience at Okavango Delta. Although it might be easy to dismiss your guide, you should listen to what your guide has to say.
Although there may be exceptions, most guides are very familiar with the Okavango Delta and the wildlife in it. They will know the appropriate distance to stay from the animals that surround you and will know what to do if an animal does enter your campsite. Your guide is there to help and protect you, so it is in your best interest to pay attention to what he or she says.
You Need To Plan Ahead of Time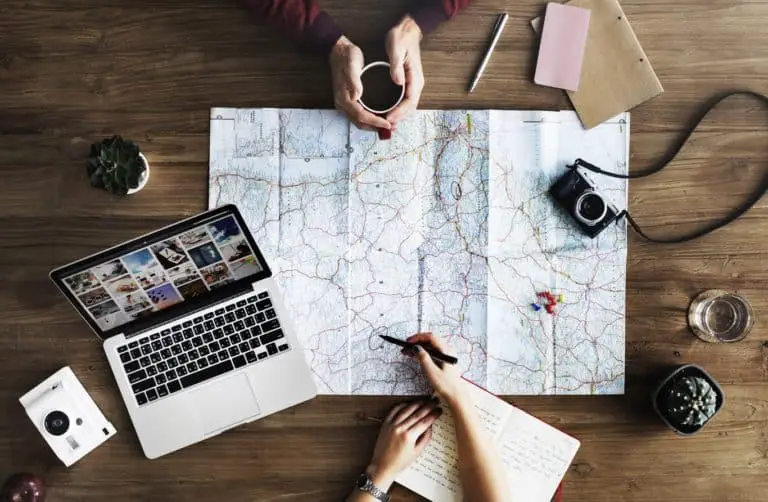 Don't expect to show up to the Delta and ask for a campsite when you get there. You will need to prepare much more than you would for your typical camping trip in the woods. If you plan on visiting and camping at several different campsites throughout the delta, you will need to contact those companies or a local tour operator to plan out your trip. Campsites fill up quickly and may need to be booked months in advance.
You will also need to make sure that you have all the correct paperwork filled out and submitted, a fully equipped vehicle prepared, and know how you're going to get into the campsite. Some campsites only allow entry by a light aircraft so you will need to make sure you know how you're getting into the camp.
You Can't Do All the Activities
Okavango Delta is a very large area, and there are so many different activities to do. You can go on a hike in different areas of the reserve, take a traditional safari in a vehicle, ride on an elephant back, take a traditional mokoro ride or boat ride through the wet areas, enjoy a night ride through the reserve, and even go fishing. Each area of the Delta offers unique sights and experiences, and their environment changes during different times of the year.
You will need to figure out which activities and areas of the Delta you want to visit most and prioritize those. Keep in mind that many campsites have certain excursions included so you will want to choose one that allows you to do all your favorite activities.
Choose When You Go Carefully
Okavango Delta is open year-round, but that does not mean your experience will be the same no matter when you go.
The most popular time people visit is from July to September. This time of year is a good time to go because of the perfect weather that stays in the low-70s to the mid-80s, and it is Botswana's dry season. Many different types of animals will be at the delta this time of year when the flood is at its height.
October to November is much hotter, and heavy rain starts in November causing many of the animals to migrate elsewhere. However, this is also birthing season for many of the resident animals. There will be many young animals to see, and there will be a lot of action from the predators that prey upon the young. There will also be many migrant birds coming to the delta at this time.
No matter when you go, you should be aware of the weather and flooding. Although there are some seasons that are more popular than others, each season has unique experiences to offer. Sunshine or rain, you are sure to enjoy your time at Okavango Delta.
From January to April you will experience large amounts of rain and humidity. The days will be pretty warm at around 80 degrees, and the plant life is stunning during this season. This is also the ideal time to see elephants. This is the Delta's low season, so you will likely have an easier time finding a campsite at a discounted price.
Okavango Delta starts to warm up during May and June as the dry season nears. There will be a lot of lush grass which can make seeing the wildlife difficult. You will likely see large herds of buffalo and African wild dogs. Temperatures are the coldest around this time with day highs dropping to the low 70s and night temperatures getting as cold as 35 degrees.
Make a Packing List and Use It
Packing for camping in Okavango Delta can be a tricky ordeal. If you have to take one of the planes to the campsite, you should check for the restrictions on what you can bring with you. Depending on what campsite you choose, you may have to bring your own camping gear; and depending on what time of year you go, you definitely will want to bring layers since the days can be pretty hot and humid while the nights are very cold. You may want to bring your camera and have some means of charging it or include extra batteries.
Try to be minimal in your packing but make a list of all the essentials. Most people spend four to six days at the Delta, and you won't find a Walmart anywhere to restock if you run out of something or leave something behind. Make sure your list has absolutely everything on it, and triple check it before you go.
You Need to Start Saving Now
As you probably would expect, a camping trip to Okavango Delta can get very expensive. If you add in the cost of plane tickets to Botswana, the campsite, your vehicle while you're there, plane rides to campsites, gear, food, excursions, tips, and more you can expect to pay thousands of dollars a person. The price is highest during the dry season so if you are going during that time expect peak prices.
However, there is a lot you can do to try to save. Some camps will be much cheaper than others and will offer big discounts during the rainy season. Also, many camps will have packages that will make everything cheaper overall. Try finding a camp you can access by car or boat to minimize the price of traveling to your campsite (or campsites if you're travelling to multiple).
Start Planning Your Camping Trip To Okavango Delta
As long as you keep all of this information in mind, you're sure to enjoy your trip to this beautiful wetland. For the ultimate safari experience and the adventure of a lifetime, start planning your camping trip to Okavango Delta today!
Meta Description: There a few locations as stunning as the Okavango Delta in Botswana. This luscious wetland is full of Africa's diverse wildlife and offers the ultimate safari experience. If you are thinking about camping in Moremi Game Reserve or the surrounding area, here are some things you should consider before you go.