*This post may contain affiliate links. As an Amazon Associate we earn from qualifying purchases.
Learning, Surviving And Thriving On Your First African Safari
First of all, way to go! Look at you, making African safari plans as your next holiday getaway. How adventurous and worldly of you!
However, seeing safari animals for the first time, live, in person and right there in front of you with no zoo glass in between is a life-changing event that you need to be prepared for in more ways than one.
Don't worry. We've got you covered!
Below you'll find a beginner's comprehensive guide to all things "safari."
Grab your backpack and binoculars and let's get movin'!
Nants Ingonyama Bagithi Baba!
Does that ring a bell?
If you're not familiar with what a safari is, then just think Lion King — only safer, and with no animals talking.
A safari technically means a journey, usually by vehicle, in Africa. Believe it or not, even the word "safari" means journey in Swahili.
Let's Get Into It
So, when did these journeys first start?
Well, as it turns out, many years ago the first safaris were focused on trading and traveling (aka journeying) through the land.
While it is true that they had guides to get them through the wilderness safely, the main purpose wasn't to see safari animals like it is today.
It's safe to say that safaris have always been a profitable business model that has a tendency to attract a wide array of people from many countries and distant lands.
Go Here; Trust Us
African Safaris to Add to Your Bucket List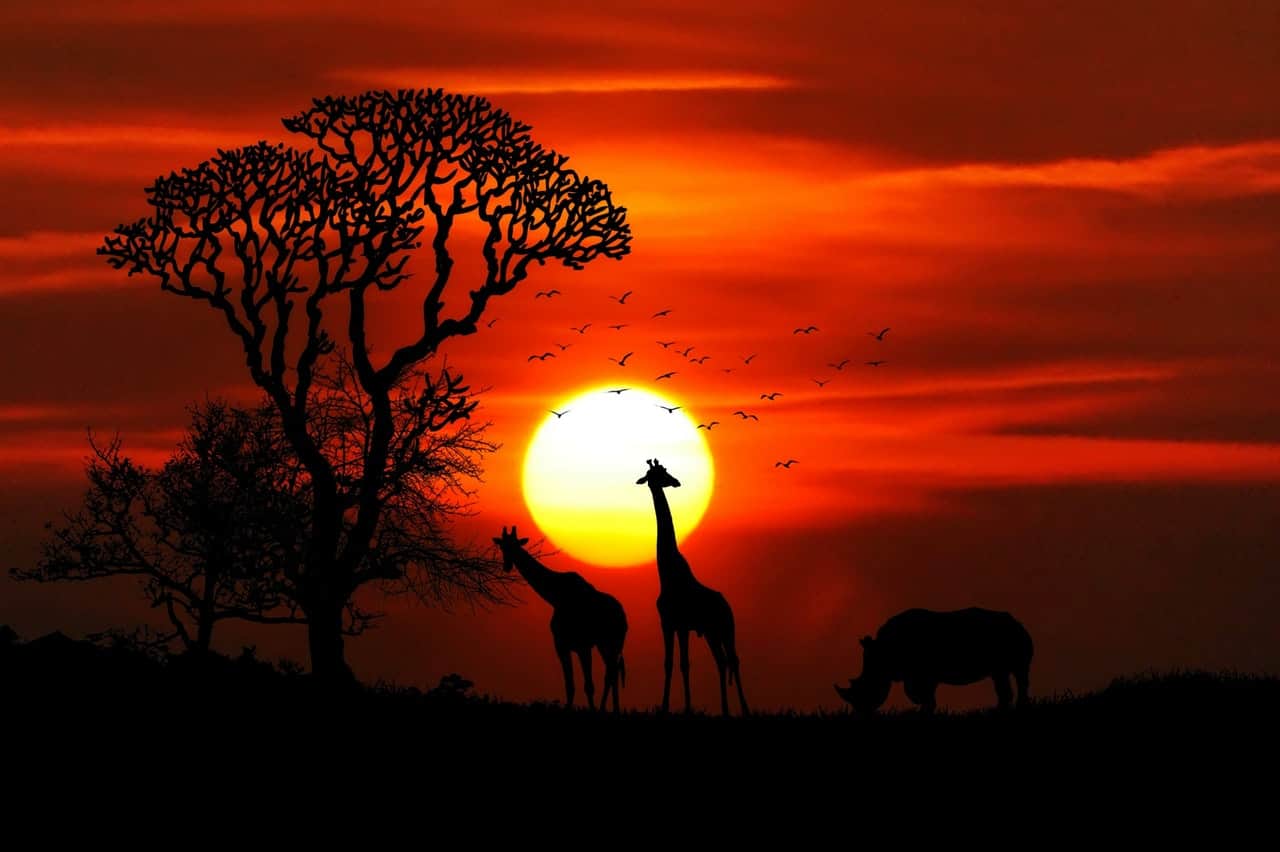 If you're looking for the best of the best, then look no further. Trust us; you're not going to want to miss these:
Serengeti National Park, Tanzania
Kidepo Valley National Park Uganda
Hwange National Park, Zimbabwe
Samburu National Reserve, Kenya
Kalahari Desert, Botswana
South Luangwa National Park and Kafue National Park, Zambia
Etosha National Park, Namibia
Kruger National Park, South Africa
How Long Can One Look At Animals?
You may wonder how long an African safari lasts. Well, buckle up, because it's not just a 30-minute drive.
As we learned, safari means journey, and when people travel to Africa, they intend to spend seven to nine hours a day with a guide, in a vehicle, exploring the parks.
Trust us, though … you won't get bored!
Until you are mere feet away from a gorgeous, wild, safari animal, you won't know what we're talking about.
Just make sure your hotel isn't too far away from your destinations.
What's It Cost?
If you're reading this article, then it means you're interested in an African safari.
It could also mean that you've done some serious research already. If so, you've probably read about the plane tickets.
Not cheap, to be sure. So, how much will everything else cost?
Well, let's take a look below:
Accommodations
African safari accommodations can range widely in price.
We're talking anything from $125 a night all the way up to $1,500 a night. What you can expect to pay greatly depends on if you'll be camping in the wild or staying in a lodge, in a hotel, or some other type of overnight accommodations.
Yeah, wild! (We know.)
The good news is that there is a hotel or lodge that will fit into almost any budget and travel style.
Guided Tours
Looking to take a guided tour on your trip?
Of course, you are!
Generally speaking, having a guide will cost you around $150 a day.
But, for that price, you almost always get not only a knowledgeable guide who can answer your questions, but also a highly trained spotter (who helps spot and track animals for you to see in the wild) and a safe, reliable vehicle.
Worth it? Find out below…
Why It's #WorthIt
Are you still trying to decide if an African safari is #WorthIt?
Well, there are a ton of reasons why people think it is definitely worth it, and now that you know how expensive it can be I bet you're dying to know…
Why do people love to spend all of that money just to see safari animals up close when they could just go to the zoo instead?
Here are some of the most common reasons below:
It's Relaxing and Exciting
One of the best things about African safaris is that they're both exciting and relaxing. Think of it as a much more involved Animal Planet viewing.
Throw on your sunglasses, sit back, leave the driving and searching to someone else and just cruise around in a world of beauty. When an animal is in sight, you'll be alerted, you will have a chance to take photos (no long-range lens or expensive photo equipment needed), and then you're back to exploring in leisure.
Sounds pretty darn awesome to us.
It's Safe and Adventurous
Want the best of both worlds like Hannah Montana did? Nothing is better than a safe adventure.
We're not wimps. Call us crazy, but we're just not fans of being mauled.
That's why a guided tour is the ultimate vacation adventure!
Safaris Support Conservation
Need an even better reason to go?
When you support tourism in Africa, especially in its national parks, you're helping support conservation efforts in that country.
I mean, do you need a better reason than that? We don't think so.
Different Strokes For Different Folks
Believe it or not, there are different types of safaris available.
That means you will have a chance to choose a style that will best suit your personal level of adventure.
Check out the different types below:
Fly-In
A fly-in safari, like the name suggests, means you're flying to and from your hotel to the areas of interest for tours.
This is, as you can imagine, a more luxury style of trip. However, it's also much faster than driving.
Guided
A guided safari is the type of safari that most people picture when they imagine going on safari. You are in a vehicle being driven around while a guide imparts information and, with the aid of the spotter, helps you key in on wildlife.
Larger tours will often broadcast information through speakers above you, while in smaller group settings, it's just enough of you to fill a Rover and the information is departed by the driver/guide.
The best part about these safaris is that they're super relaxing and fun.
Camping
A camping safari means you'll be staying overnight in portable accommodations set up near the Acacia trees or under vast star-filled skies.
This can be a turn off to many, but with the safety of a trained, armed guide nearby, it can be a superb way to connect with the land.
After all, you're going all this way anyway, so you might as well experience everything to the fullest extent possible.
Specialist
Another style of safari tour is with the accompaniment of a specialist guide.
Have a special love for lions? Find yourself a lion specialist to guide you through the parks.
It's important to note that specialists can also focus on other things besides safari animals—like method of travel.
Self-Driven
Don't want to share your experience with anyone else?
We don't blame you. Self-driven, self-guided tours are available all over Africa.
Just make sure you read our section on safari safety before heading out on your own!
Timing Matters
Before you rush out and book your trip, you'll want to think about the best times to go on a safari.
If your goals are to safari in the hopes of seeing the animals in their natural habitat, then follow these tips.
(We've broken it down into suggestions for both southern and eastern lands.)
Southern
In South Africa, when to schedule your safari all depends on what your goals are.
If game viewing is your game, May through October will be best for you.
December through March safaris will offer you views of a rich landscape and provide gorgeous bird watching.
Pro tip: if you want to see baby safari animals (which, trust us, you definitely do), then we suggest you visit during the summer wet season.
Eastern
If you're headed east, when you plan to safari also depends on the experience you're hoping to get.
If the safari animal migrations are your thing, then you should consider going between August and late October.
Those of you who are looking for game viewing, check for openings June through October.
Luckily, in Uganda and Rwanda, gorilla trekking is year-round!
A Day In The Life
Safari takers can expect to wake up bright and early — same as the safari animals. Most safaris begin as early as 5 a.m.
​
When you begin your journey, you'll start scouting for animals emerging from sleep. Chances are, you're going to get some amazing shots of sunrises and wildlife. Most first drives last until about 9 a.m.
Once the morning ride is over, you'll head back to your lodging site for breakfast. Make sure you eat plenty, because you'll need energy for all the adventures ahead.
After breakfast, many safari-goers choose to sit back and relax. If you have too much energy to do that, some accommodations have guided nature walks available in the afternoon, as well.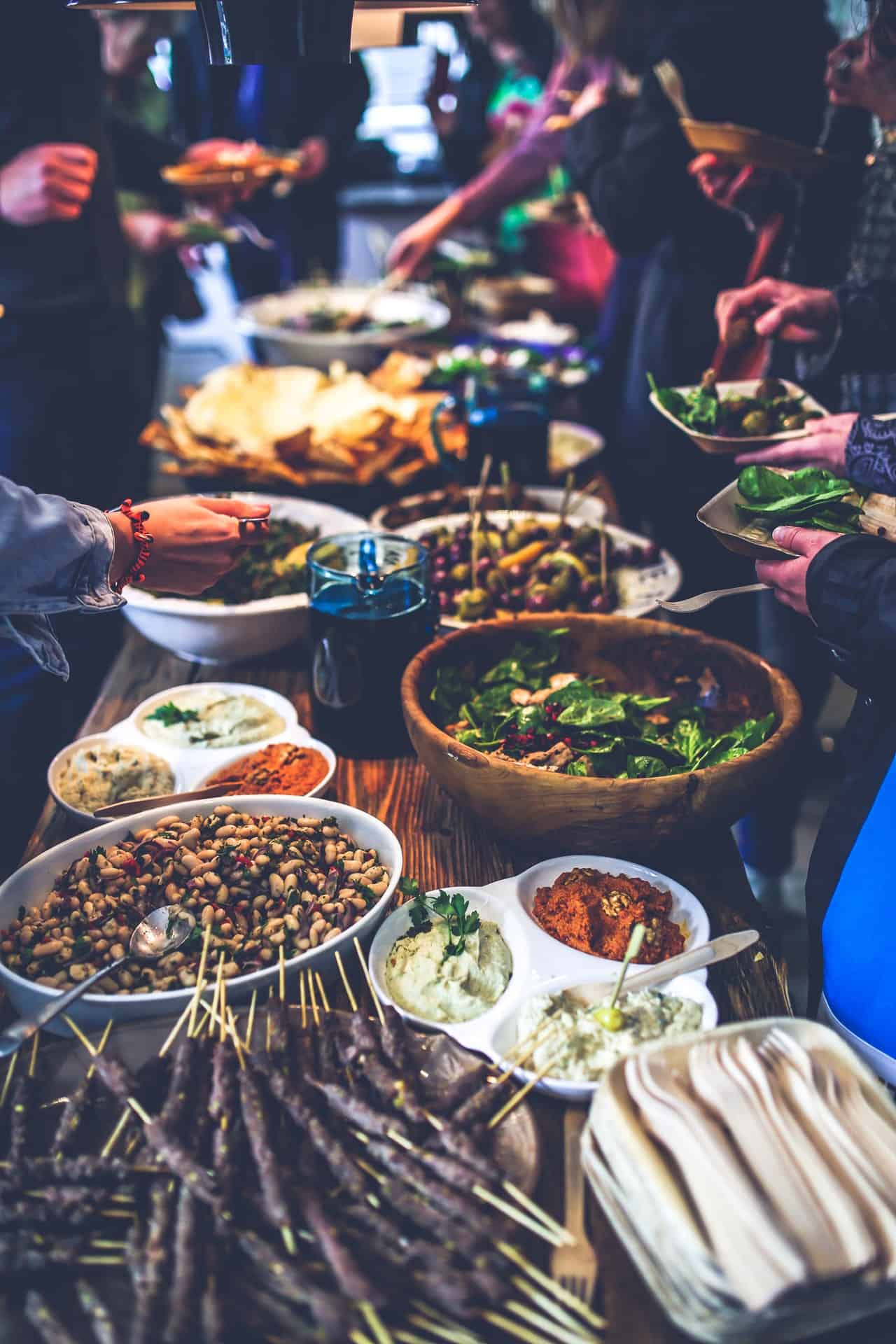 It is not uncommon for most people to hop back into the vehicle for a late afternoon game drive. You'll see a lot of great animals and be able to find an idyllic spot for sundown.
Sundown in Africa is a thing of beauty and magic. Make sure you take the time to appreciate it every night of your journey.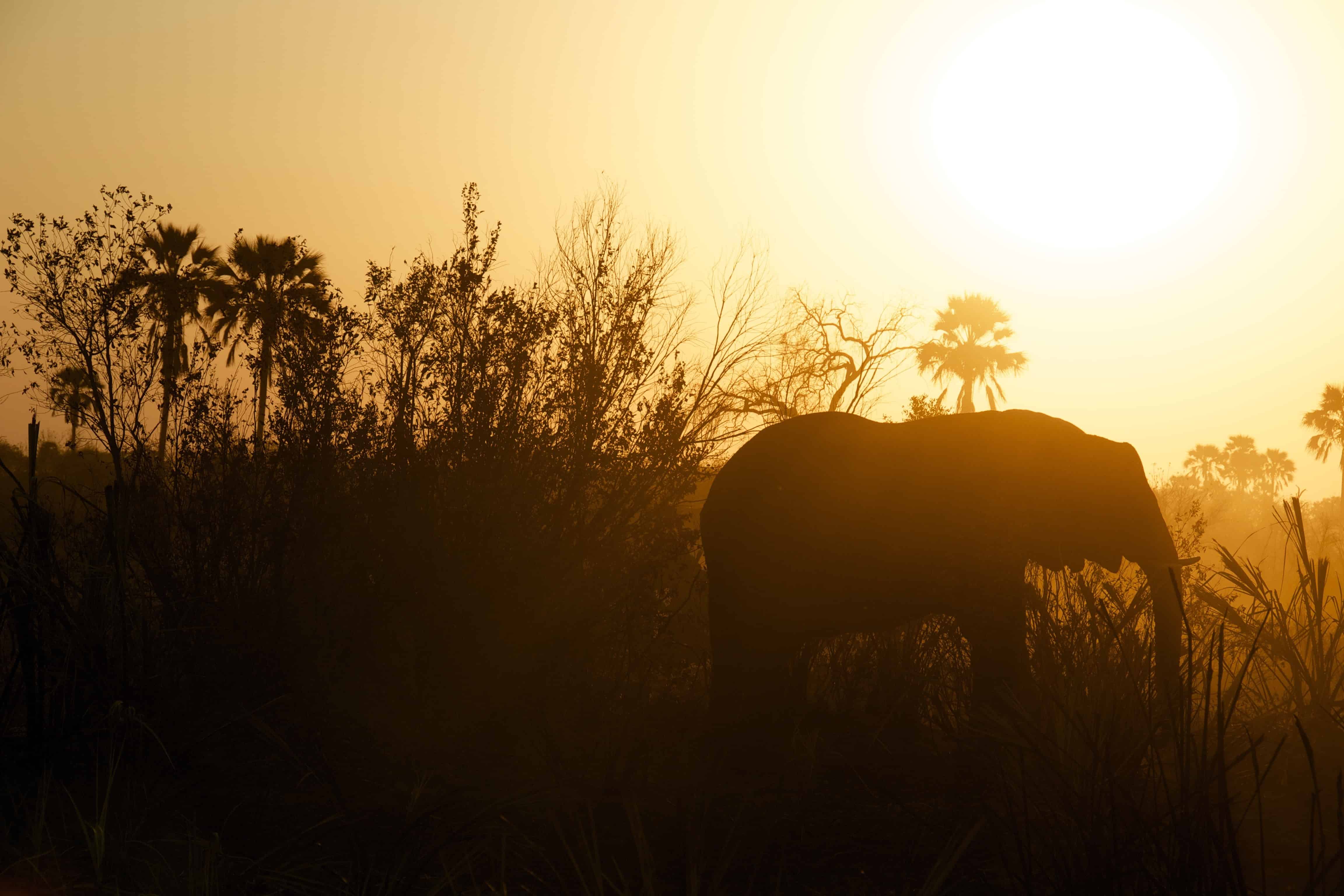 Finally, around 7:30 p.m., you will head back to your lodge to enjoy dinner. Don't be surprised if people migrate to the campfires to saw stories after eating.
Are you interested in the idea of a safari, but are not really sure what you'd do all day?
Don't worry; you're not the first person to have wondered that.
Below you'll find a basic itinerary for a morning, noon and night.
See if this sounds like something you would enjoy:
Morning
In the morning, if you're interested in guided tours, you'll be up bright and early.
No, not 8 a.m. — we're talking 5 a.m.
That's right, if you want to actually take in some of the most breathtaking imagery of your life…you've got to wake up early.
Skip the beauty sleep, this time, and you'll thank us.
Afternoon
Many safari tours will take you back to the hotel for breakfast. In the afternoon, game drives will commence again (or just begin.)
If you're visiting to see safari animals, in particular, then you should make the most of the African afternoons.
Night
Night time is a beautiful time in Africa.
…Not to mention the sunsets are spectacular!
Night tours are available for the brave in your troop, but we recommend telling stories around a campfire for that authentic African experience.
Show Me The Animals!
The Rarest Animals to See on Safari
If you're going on an African safari, then you're bound to see some pretty amazing animals up close. That being said, some animals are extremely rare to see in the wild. If you spot any of the following, then consider yourself very lucky!
Riverine Rabbit
Ethiopian Wolf
Black Rhinos
Grevy's Zebras
African Wild Dogs
African Mountain Gorillas
Not sure what to expect from that wildlife out there?
Well, the unexpected sights on safari are definitely part of the adventure. However, there are a few expectations you can hold.
You can pretty much always see the following animals (either close or from afar) on your expedition:
Lions
Lions are really exciting to spot—especially if they've just taken down their lunch.
If you're a lover of lions, then keep an eye out for shady spots where they like to laze about during the afternoon.
If that doesn't work, then try to catch them majestically on the move in the early mornings.
Elephants
Elephants are an African safari favorite. These joyous creatures are easy to spot.
They're big — no body shaming here, it's just fact!
Elephants can almost always be spotted around watering holes during the hottest times of the day.
African Buffalo
We have no doubt that during your trip you will see an African buffalo, otherwise known as a "Cape buffalo."
These stoic creatures are incredible to watch in large packs.
If they interest you, then try to plan your trip around migration season to experience one of the coolest views you'll ever have.
Give Me More
We know that for some people, taking a trip to Africa means venturing very far from home.
That's why we want to ensure you have all the resources you need to feel comfortable booking your first journey.
Here are some of our favorite, additional resources:
Read Up
​
Are you a reader?
Want articles you can easily share and save?
Check out:
"What to Expect on Safari" from SafariBookings.com
"First African Safari: What to Expect" by GreatValueVacations.com
Full Suitcase's article on "All You Need to Know Before Going on Safari in Africa."
Videos
​
Sometimes, reading just isn't enough to help make a decision.
We just need to see something with our own two eyes.
Check out these videos:
"Botswana Safari Travel Tips" by Travel With Kids TV on YouTube
"Tanzania Safari Tips — How to Have an Incredible Safari in Tanzania!" By Tips For Travelers on YouTube
"Tips on Safari Photography" with @nikon_photograph by Tom Archer on YouTube
​
Okay, Here's The Real Tea, Sis
​
Okay, we know you want tea, and we're here to give it to you.
Yes, there are some cons to going on a safari adventure.
Keep these things in mind when making your final decision:
Peak Times Come at a Premium
Peak seasons for seeing animals means the landscape you'll see could be dull and dusty.
Crusted and busted isn't all.
Although you'll see a lot of animals, the crowds of people at watering holes and picture-perfect spots can be too much at times.
It Can Be Cold and Wet
If you go to Africa during the peak game-viewing season, then you'll find yourself chilly at night and in the early mornings.
What's more, switching to the rainy season brings with it mosquitoes that could be carrying malaria, so you may need to take a prophylactic medicine to guard yourself. Fun.
It's Not All Rainbows And Sunshine
You may or may not have seen some bad press surrounding safaris and safari animals.
To give you the full picture, we've included some of the larger controversies that pop-up when it comes to safaris.
You be the judge:
Crazy Guides
​Bad guides give safaris bad press.
Some guides have been reported to get too close to dangerous animals and irresponsibly allow passengers to feed human food to some primates.
What's worse, there have even been reports of guides throwing things at lions to encourage them to move.
Avoid such shameful guides by doing your research. Read the reviews. We repeat: Read…The…Reviews!
Loss of Lunch
Poor guides and tours have been known to cause a loss of prey for some predators.
They have interrupted the natural process by positioning their vehicles in problematic spots.
This poor parking results in a loss of meal for the animal. Not very natural, if you ask us.
Your Packing List
​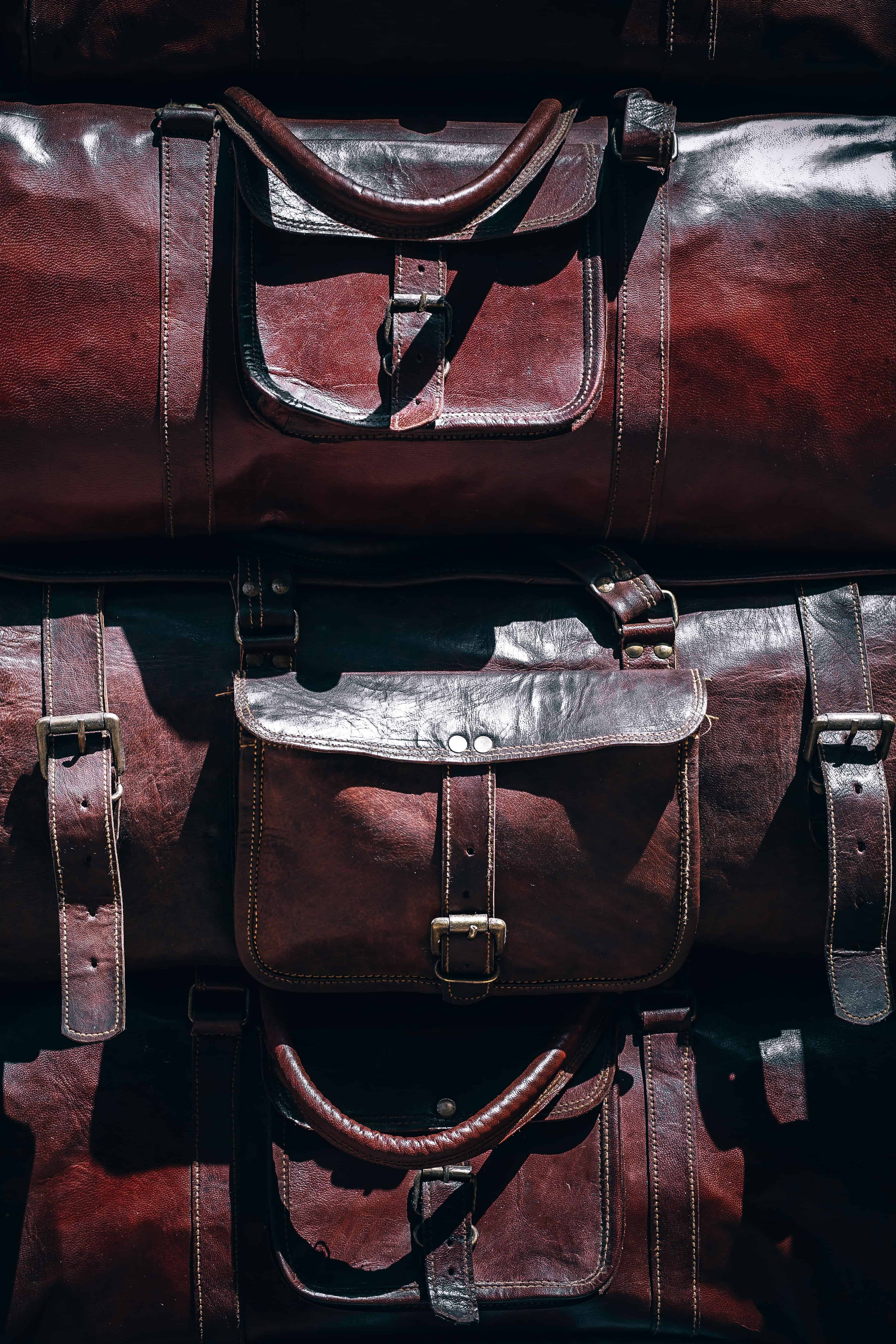 You Better Not Forget These Safari EssentialsThe quick list of essentials you'll need to capture safari animal memories and more. Don't be afraid to print this out as a reminder!
A camera (with rain protection and a strap for it)
Binoculars
Backpack
Extra batteries
Take a look at that chart above and print it out if you're the forgetful type.
Trust us when we say you're going to want to have the following supplies on your journey:
Camera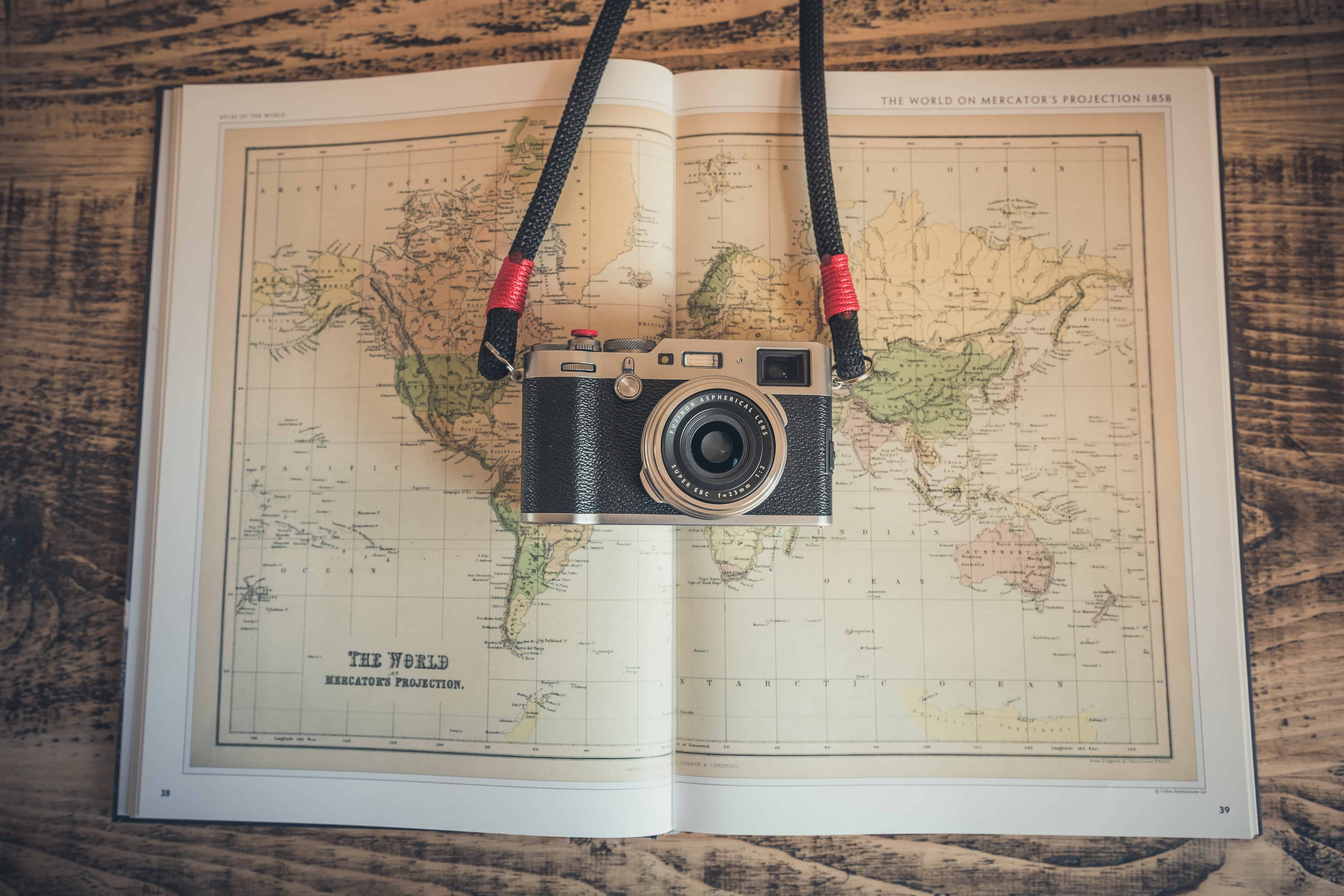 ​
We know a camera may seem like a given, but we're not talking about any old phone camera.
Invest in a real camera to capture the true beauty of Africa. And, while most times you won't need it, a great zoom can help you capture some extra-special shots.
Trust us; you won't regret it.
Binoculars
Binoculars may seem over the top or only something for the vision-impaired, but think again.
Binoculars are a must when it comes to safaris.
Sometimes, the only zebra you're going to see is a zebra that's quite a distance away.
Nothing that a great pair of binoculars wouldn't fix!
Batteries
If you don't have extra batteries with you during lengthy guided tours, then you're going to be the one crying when everyone else is snapping pics of an elephant just 10 feet away.
Don't miss a single moment. Bring extra batteries!
The Safari Chic Wardrobe You Need
Don't lie…we know you're excited about the outfits.
Yes, safari fashion is a style that us queens rarely get to delve into.
Khaki pants, white button-up shirts, Panama hats…oh, yeah!
Fashion aside, here are some functional suggestions:
Head Gear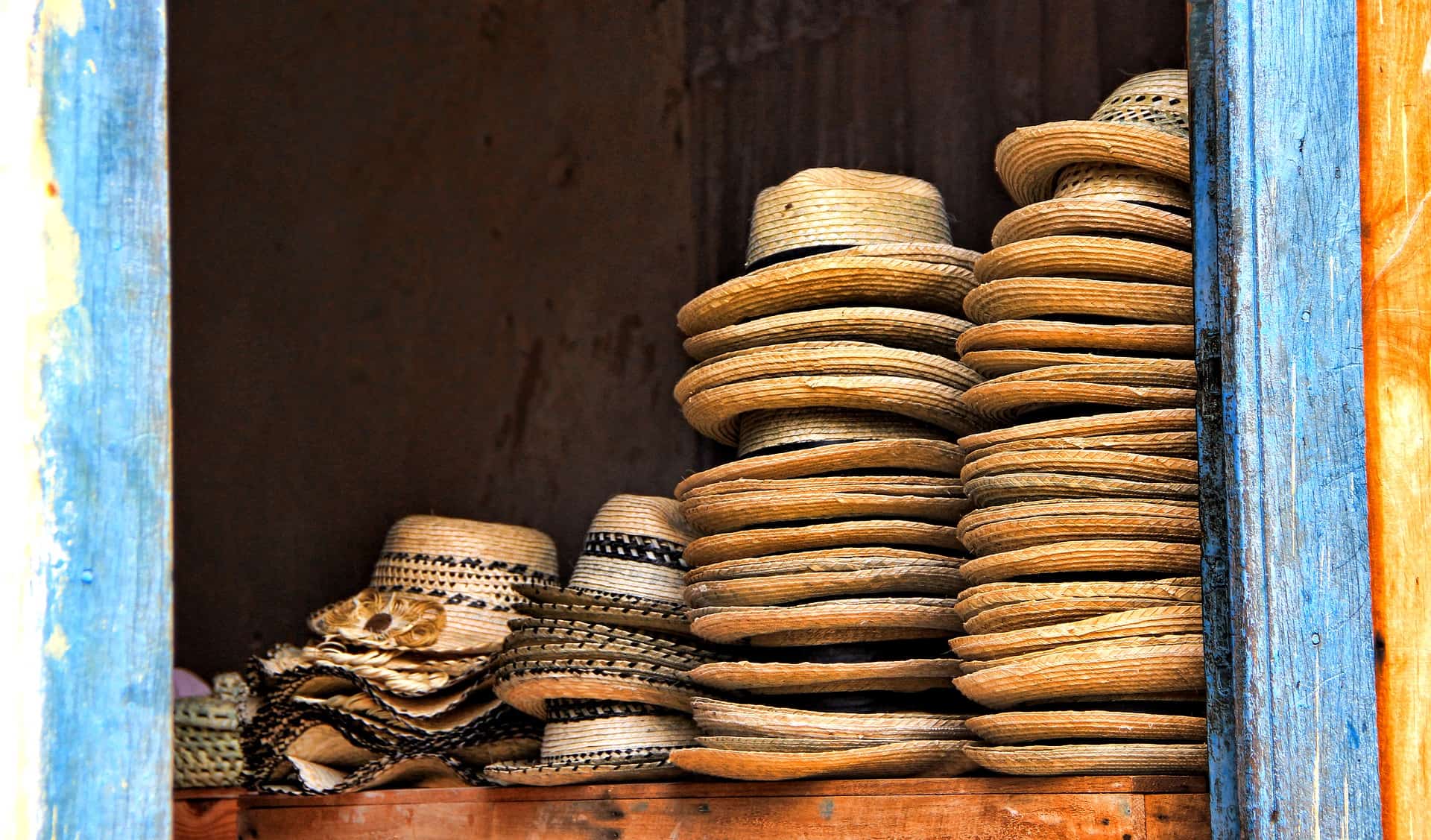 ​
A hat is a great idea to bring on your safari because it keeps your head warm and cool.
In the early mornings and late evenings, your hat can trap the heat on your head, and you'll be thankful you have it.
During the heat of the day, your hat will shield you from the sun, and you'll be thankful for that, too!
Boots
While it will be hot during the day in some seasons, that doesn't mean it's appropriate to wear flip-flops.
We recommend investing in a pair of nice, ankle-high boots.
Pair it with a chunky sock folded down, and you've added to that sassy, safari, fantasy look. Come on, don't tell us you didn't think of that, too?
Keep 'em Light
Girl, when you are over there, you've got to keep it light.
Dark colors retain heat.
So, to save you luggage space and time, keep your colors neutral and mix-and-matchable.
Remember we said that most tours start at 5 a.m. So, we don't want to try to worry about matching at that hour!
Safety Is Always First
Safety is always a top concern. When it comes to wild animals in their environments, things could get tricky.
In order to stay as safe as possible, we recommend the following:
Do Not Leave the Vehicle
Did you see that video a while back of the unintelligent tourists running away, on foot, from a pack of lions? If not, just know they got out of their tour vehicle to get a better look.
This is never suggested. In fact, we don't even want you moving suddenly or standing up in an open-top vehicle, even if it means you'll get a better selfie with the lions.
Use your common sense. These are wild animals, girl!
Don't Bring Food
It may be tempting to bring a snack along on your first tour, but that's generally a bad idea.
Unless your drive specifically allows it, we recommend keeping the breakfast bars at the lodge.
Even if you put food in a sealed container, it can still be detected by those sensitive, wild, noses.
Wear Sunscreen
​
In Africa, the sun can feel hot in certain seasons, because it IS hot in certain seasons.
We don't need to lecture you about the importance of sunscreen and skin cancer…
Just keep in mind that the sun is intense and you don't want to be nursing a painful sunburn your entire trip.
Ready To Get Wild?
​
Now that you know the ins and outs of safaris, you can book and travel with confidence!
Just remember to follow the rules, do your research and make the most out of your time in the wild.
Now get out there, be safe and, most importantly, have fun, you sassy safari expert!
​